Your Graduation Photo Booth
Your graduation deserves to have the best photo booth in Toledo to help your guests have a great time. We are that photo booth and we are ready to help your graduation party be the one all your friends are jealous of. So what sets us apart from other photo booths in Toledo? Some say it is our premium photo booth backdrops and custom designed prints. Others think it is our professional staff or our high quality equipment and yet others think it is our fun unique props. We think it is all of these and more, just ask our clients they will gladly share about their experience with our photo booth. You deserve the best graduation photo booth at your party!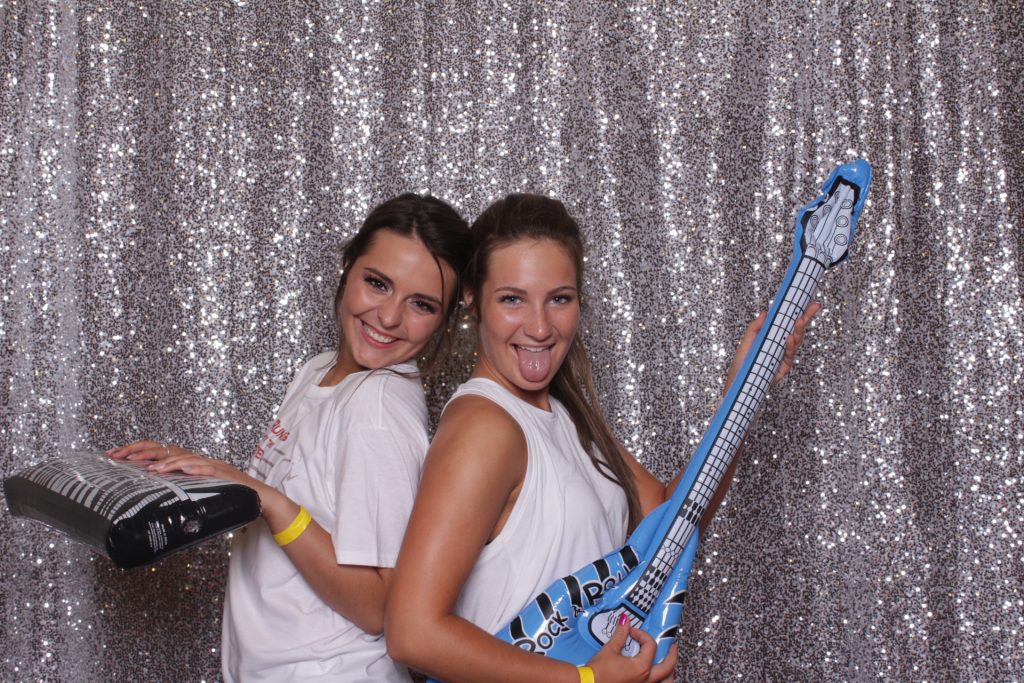 Premium Backdrop, Unique Props
Our premium backdrop selection is the best in Toledo whether you like our sequin backdrops, our magic sequin backdrops, our custom paint splatter or a custom built backdrop they are all the best you can find in the photo booth industry. The props we offer are not just any old props that you can buy at the dollar store, they are high quality props chosen to help your guests enjoy themselves in your graduation photo booth. What we have to offer is always the best because you and your guests deserve the best.
Photo Booth Staff
Our photo booth staff is hand chosen to ensure they are the best at helping your guests have a great time. We are specific to chose people that are not only technologically savvy but are also great at guiding your guests through the process. They are ready to suggest photo booth poses, troubleshoot any tech problems that could arise and answer any questions your guests might have.
Book your Graduation Photo Booth NOW!
Bottom line is our photo booth is the perfect addition to any graduation party guaranteed to leave your guests with some great memories and have your friends asking how to book the such an awesome photo booth for their graduation party. It is an easy process to book our photo booth simply click here to head to our booking page. Or if you have questions just shoot us an email.