SLEEK PORTABLE DESIGN
The design of Legacy booth is sleek and state-of-the-art. This way, the attention stays focused on you and your guests. Enjoy your party!

OPEN AIR CONCEPT
Our photo booth is an open-air ready for your guests to bring all their friends… why limit the fun?
(The record so far is 27!)

Instant Photo Prints
We take high-quality digital pictures to print on a custom designed layout for your guests to have immediately.
(Can you say, "Picture Booth"?)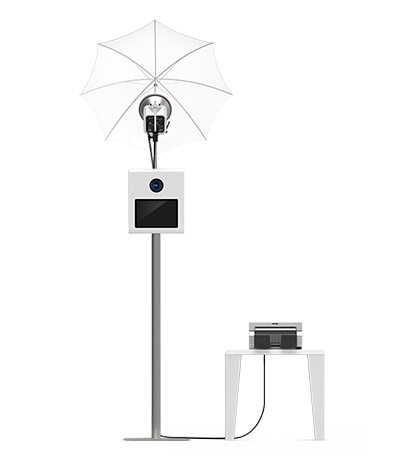 PROFESSIONAL ATTENDANT
We have fun-loving, artistic, and out going attendants that want to make sure your photo booth is a hit!
(They WILL keep you and your party guests laughing!)

CUSTOMIZABLE FEATURES
From the backdrop to the design of the photo prints, everything can be customized to your taste and to match the theme of your event!

Photo Booth Props – WE HAVE PENGUINS!
Chilly & Breezy The Penguins started out as a joke between friends then one day they jumped in the photo booth and people love them! We have many other props to choose from as well.