Choosing Photo Booth Props
Your guests deserve the best photo booth experience possible all the way down to the props. We have done the homework for you and found the best photo booth props available. Of course we provide classic fun hats, giant sunglasses, big bow ties, necklaces and more. Recently we have started adding prop signs to add to the fun of your rental.
Photo Booth Prop Signs
We didn't just go out and buy the first prop signs we could find. No we did a bunch of research to find signs that were funny, high quality and durable. Your party guests will not have to worry about the photo booth props falling apart with us. Our prop signs are made of 5mm PVC, plastic and are durable enough to handle the wildest parties. They are made with the user in mind ready for many uses and a lot of fun! And they are double sided leaving more space on the table for more props. This results in more repeat use by guests giving you more pictures.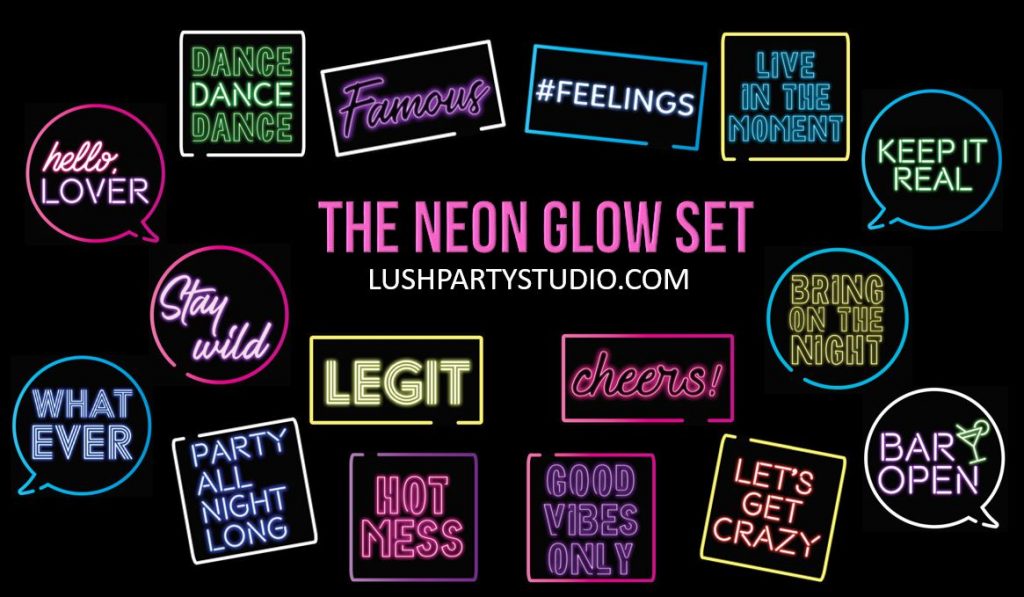 Wedding Props
The party props are cool but you're planning a wedding and looking for something fun, yet elegant. We have you covered. The same great company that makes our party props are the ones who created our wedding props. Lush Party Studio has designed and created the best wedding photo booth props around. Weddings make up the majority of our business and I am yet to meet a bride that doesn't love them!
Custom Props
"Your props are cool but I want something no one else has". Yep, we can do that too. We have a partnership with Lush Party Studio and other companies to create just about anything you could want. Customization is one of our favorite words. As a result you get a photo booth rental your guests will love. Contact us today to get a quote on your custom props. Your guests will think you spent a fortune, even though you didn't.
Booking your photo booth rental is as easy as 1-2-3. Simply click the "get a quote" button in the top right corner of our website. You will be able to check your date and customize your booth rental in just minutes.