What Makes Our Booth The Best Photo Booth In Toledo? 
There are a lot of things that make us the best photo booth in the city of Toledo, but before I give you our reasons for why we think we are the best let's hear from a guests that recently attended a wedding we were at.
"Thank you for a great night! I have been to 3 parties this year with photobooths and yours hands down was the best! Cute props, the lighting in the photo was BRIGHT and clear, LOVED that the area was open and that we didn't have to squish into a small enclosed area, and the staff was super friendly no matter how many times the same people came up to take a photo multiple times lol. I will definitely recommend your business to others!"
My favorite part about this testimony is that she was a guests, she was not even the one that hired our photo booth for the wedding. It is very apparent when a photo booth has poor quality but it's not as obvious when a booth is top notch until you have something to compare it to. Sara who wrote this review took the time to notice the quality of our equipment and friendly staff. She thought so highly of us that she even took the time to let us and others know why we are the best. So let's break it down…
Cute Props
When we decided to start a photo booth company in Toledo we knew we had to go for quality. So when it came time to pick out the props for our photo booth we went with the best. Of course we have your typical silly hats and giant sunglasses but we also have options like Star Wars, inflatable instruments or emojis just to name a few. When we buy these props we make sure they are going to last a long time because your event deserves amazing props, not something that will fall apart halfway through the night. Plus did I mention we have penguins? That's right our mascot for Funkytown Fotobooth is Chilly The Penguin and his wife Breezy. You can read more about them in our earlier blog post "How Penguins Started A Photo Booth Business?".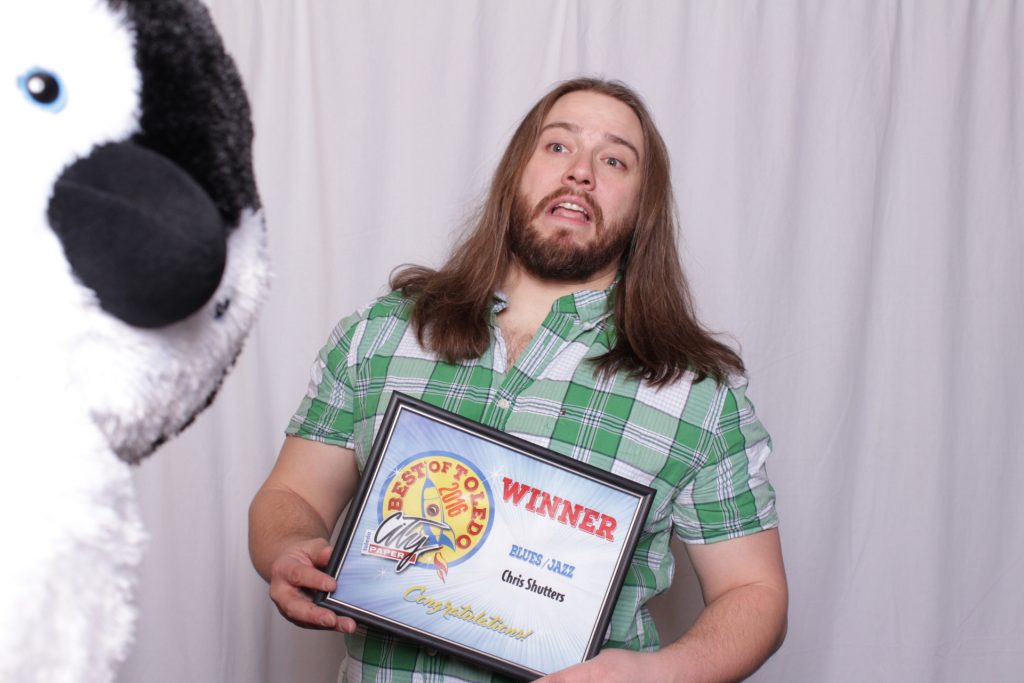 Our Equipment
The equipment we use in our photo booth is also the best quality possible. We have a DSLR camera, studio lighting, state of the art tablet with some of the best photo booth software available (which allows you to preview your picture as you take it) and a high speed photo printer that gets your prints out in under 15 seconds! I could bore you with the details but the experience in our photo booth speaks for itself.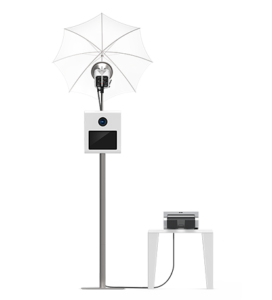 Open Air Photo Booth
Sara said it perfectly when she said she "LOVED that the area was open and that we didn't have to squish into a small enclosed area". How frustrated are you when you can't get a picture in the photo booth with all your friends at once? With our booth that is NOT a problem. In fact we have fit a record 27 people in our photo booth, let me see you do that in the photo booth at the mall! Our open air concept not only allows you the space you need to have fun but it also gives you room for a sweet backdrop! Who wouldn't want a backdrop like our magic sequin paradise backdrop that allows your guests to customize their backdrop.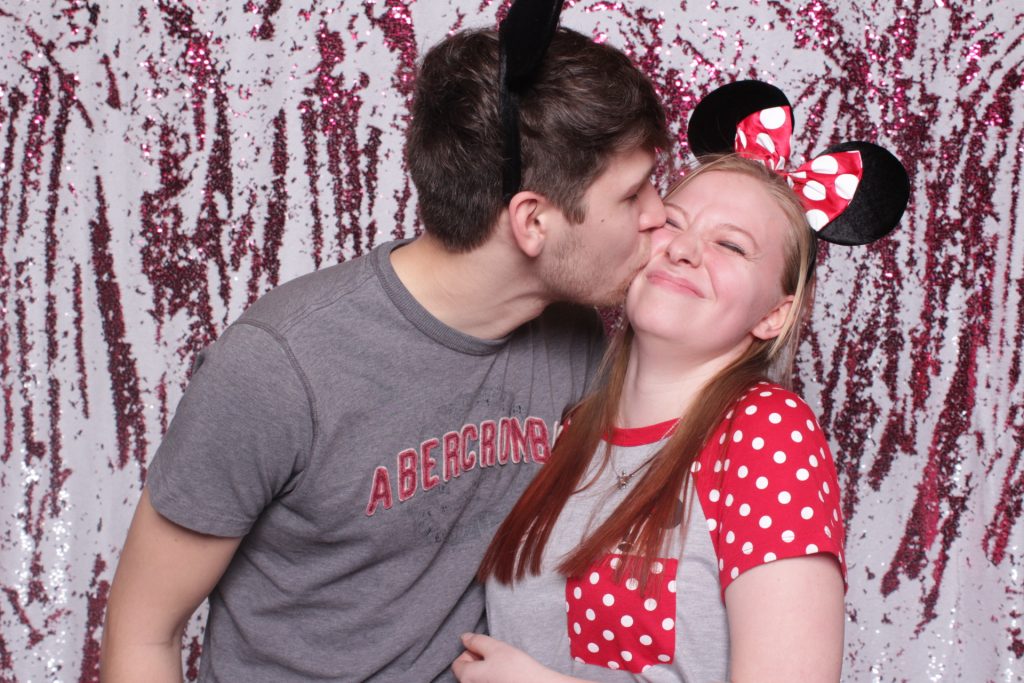 Friendly Staff
At the risk of sounding like a broken record I will say again we had to make sure everything was the best and that includes our Photo Booth Attendants. No matter how good of a setup you have it doesn't matter if the staff doesn't help you have fun. The key for us is making sure we hire the right people. I can teach anyone to run our equipment but I can't teach someone how to have fun. Our attendants spend time training with the equipment to make sure they know the ins and outs of our photo booth which is great to make sure your booth stays functional the entire time. Beyond the knowledge of equipment we are also specific in making sure our attendants encourage your guests to enjoy themselves.
Are we really the best photo booth in Toledo? 
If you ask us of course we will say yes; but we love what we do and that is supposed to be our answer. So we will let you be the judge of that. Check out the rest of our website, our social media pages like Facebook, Instagram and more, read the testimonials from our clients but most importantly book us for your next event so we can show you what makes our booth "The Best Photo Booth In Toledo!"