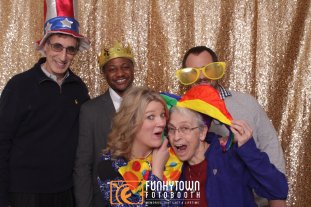 Dottie Segur (Sylvania Area Family Services)
DJ TomTom did an excellent job at our recent fundraiser. He was Very professional . Jen was great at the photo booth. We will definitely use them again next year.

Courtney Blausey
Funkytown Fotobooth provided such a fun night to myself and my guests on October 14th. They also provided the Disney props like I asked for! I would definitely recommend this business to every bride to be.
Tom & Brittney
DJ Tom was so much fun at our wedding! He played everything that we asked. All the guests had a blast! The photo booth was a huge hit as well! If you want somebody that's fun and will have everybody having a good time get a hold of DJ Tom!!! Thanks for making our day so amazing!

Sara Young
Thank you for a great night!
I have been to 3 parties this year with photobooths and yours hands down was the best! Cute props, the lighting in the photo was BRIGHT and clear, LOVED that the area was open and that we didn't have to squish into a small enclosed area, and the staff was super friendly no matter how many times the same ppl came up to take a photo multiple times lol.
I will definitely recommend your business to others!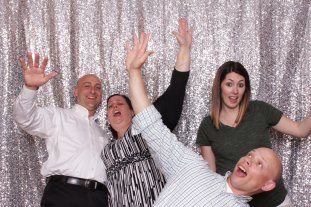 Rob & Margret
They were fantastic to work with! I LOVED LOVED LOVED the photo booth! My guests had so much fun! They were great at staging the props so you could get three fun photos. Highly recommended.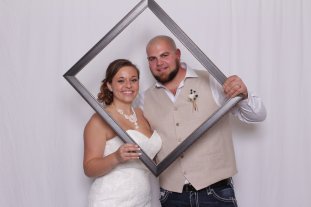 Samantha & Tony
Tom and his wife made our day so special! They not only provided the DJ service and photobooth… they made sure our ceremony and reception ran so smooth! Everything was perfect!

John & Amanda
I can not thank Tom, his wife and the photo booth helper enough. My wedding was fantastic with the perfect lighting and music. And the photo booth was a huge hit. They were so much fun and very professional. Thank you!!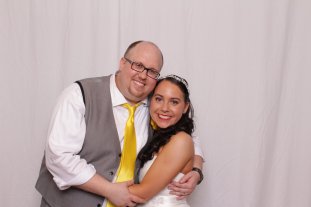 Andrew & Jamee
Awesome job! Everyone had a great time!
I recommend to get the photo booth.

Kurt & Rachael
Tom and his wife, Jen, were amazing to work with. His website is awesome for planning before the reception and Jen was so helpful keeping things running smoothly throughout the night. I cannot say enough good things about our experience. We also used Tom's photo booth service. Everyone loved the photo booth and at the end of the night we got a wonderful scrapbook with all of the photos that were taken at the photo booth inside.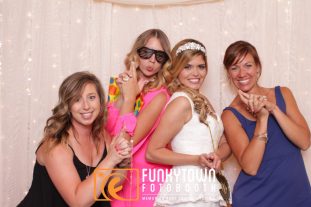 Liz & Pierson
DjTomTom did an amazing job at our wedding. The photo booth was a huge hit! Thank you!!
Christina & Billy
I couldn't of asked for a better DJ then Tom he was absolutely amazing , from the time I contacted him until the day of the wedding. You rock Tom!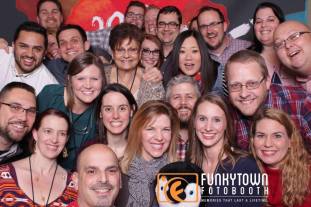 Kathryn B (Ohio Ministry Network)
Tom and Jen recently helped the Ohio Ministry Network with our Ministers event, and by the time the event was over, we had nothing but GREAT things to say about their photo booth. The families who attended the event had a blast getting their pictures taken together. Some even came back multiple times! It's a genius way of making memories last for years after such an event. We would recommend them to anyone who is looking for a fun, and exciting addition to their event.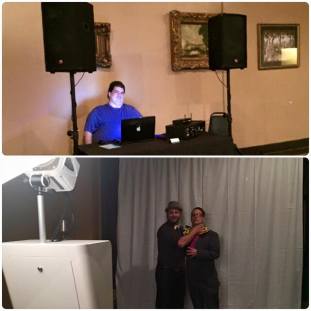 Nicole L.
Great event and the photo booth and music were AMAZING!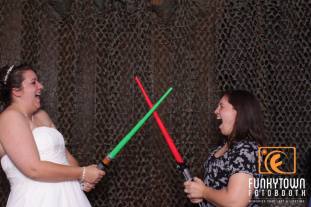 Jen & Russ Vasik
If you want a DJ who cares for the customer then DJ tom tom is your man! Tom and his wife did a amazing job at my wedding reception, could not have asked for a more perfect DJ and Photobooth, simply an amazing job and his wife was awesome as well she kept everything moving and on track so my bride and myself had nothing to worry about .Thank you guys you were wonderful. awesome job I AM A VERY HAPPY CLIENT OF DJ TOM TOM AND HIS WIFE!!!!!!!!