When To Book Your Photo Booth
We are often asked "how early do I need to book my photo booth?" The best answer I can give is once you know you want a Photo Booth at your event, book it then. Whether you want a booth for your wedding, graduation party, birthday party or corporate event, sooner is better. The cool part is you can book a photo booth on our website in just a few minutes. You simply click the "Book Now" button. Enter your event information, select how much time you want, let us know what ad-ons you desire then pay the $100 deposit to lock in your date. It's that simple!
What If I Want To Change My Options Later
No worries, we have you covered. You select what you think you want and as we get closer to your event if you decide you want to add or remove something just contact us and we will update your photo booth booking. The only thing we can NOT guarantee is backdrop availability. If you have your eye on one of our magic sequin backdrops for example, then we recommend you lock that option in today to make sure no one else books it.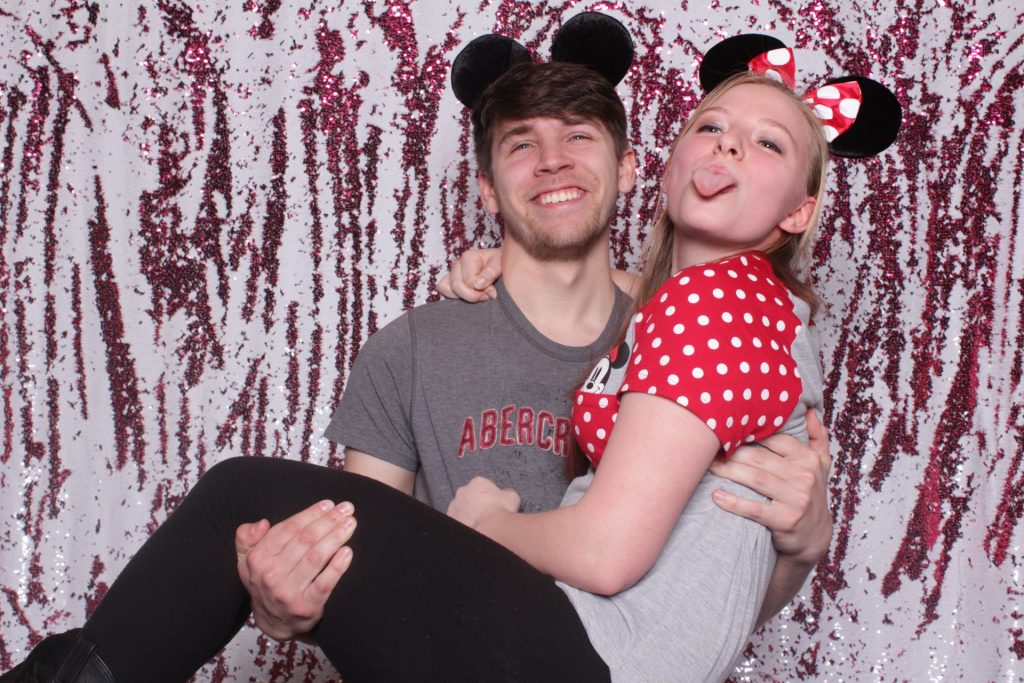 My Date Is Booked… Now What?
Once the contract is finalized and the deposit is paid we get right to work for you. We will reach out to discuss your custom designed print template and any other options you may have selected. Once a template design is complete we send it to you for approval at which point we make any necessary changes or we finalize it and prepare for your event. Then you relax, show up to your party, grab a prop and jump into the fun of our photo booth!
Our job is to help you and your guests have a great time and we do that by making sure you have nothing to worry about. So check out our reviews, look over what we offer then click "Book Now" to guarantee you have the best photo booth in Toledo!