How Can Our Booth Grow Your Business?
The challenge to grow your business is no small task and we are able to help make that job a little easier. We of course provide fun entertainment but we also provide an opportunity for you to connect with your customers. Some highlights of Salsa booth is our ability to wrap the booth with your brand's colors and logo. The screen can be setup to show off your brand. The LED lighting can also be set to show off your brand. Bottom line is we can make our booth look like your booth.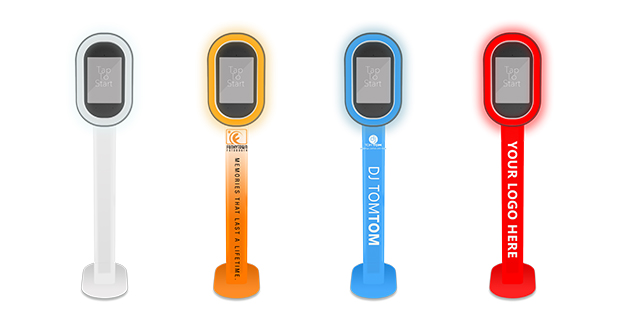 Connecting You With Your Customers
The best feature of Salsa Booth is it's instant sharing capabilities via email or text. When your guests send themselves the Pictures, Gifs, Boomerangs or Videos we collect their information. Your guests then have their pictures with your logo to share with their friends and family. And you have their information to contact them again about upcoming promotions, events and sales.
Grow Your Business Today!
Did you know you can book Salsa Booth for any event, just about anywhere. Whether its a Grand Opening at your store front, A corporate staff party on a rooftop downtown, the company picnic at a park or a block party in downtown Toledo. We do it all to help grow your business. So if your company is looking to add to it's email/text list then Salsa Booth is the booth for you! Contact us today for a quote customized to your next corporate event.