What is a Selfie Station? 
A "Selfie Station" is type of photo booth designed around today's modern technology and style. Our version of the selfie station is what we call Salsa Booth. Salsa Booth is a full digital photo booth option great for graduation parties, birthday parties, corporate events, weddings and more! 
Custom Photo Booth
Everything we offer on all of our photo booth's is customizable. So of course our version of a selfie station is ready to be customized for you. We offer custom start screens, custom LED colors to match your event, premium backdrops, your choice of props can be added and more. So your guests will love the fun of the booth and love that it is unique to you!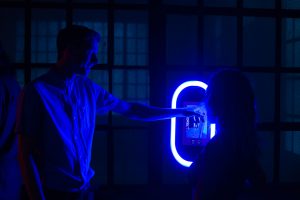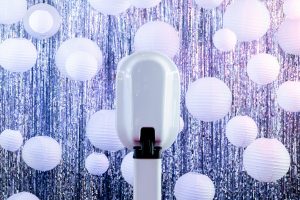 What Does Salsa Booth Offer?
Salsa booth offers the best in digital technology easy to use and ready for guests of all ages. Of course the younger generation loves the technical side of Salsa. To our surprise so does the more experienced generations. Plus we always have a professional attendant on side for any questions or problems that might arise. In addition to the amazing tech and top notch booth attendants Salsa also offers photos, Gif's, Boomerangs and video! Once your guest have created their media they send it to themselves via email, text or airdrop! It can then be instantly share to facebook, instagram, twitter or any of their social media channels. 
Booking Your Booth
Whether you want our full digital Salsa Booth or our luxury Legacy Booth we have you covered. All of our photo booths are equipped with top notch equipment with beautifully designed enclosures. Our Professional attendants are also eager to help your guests have a great time. So contact us today to customize your booking!