Digital vs Classic Booth
We have two types of photo booth's to choose from. First is our Legacy Booth which we started the business with 4 years ago. Second is our new this year Salsa Booth. Choosing a photo booth to rent for your party doesn't have to be complicated though. I always tell my clients to choose the booth that fits who they are and what their guests will enjoy.
Legacy Booth
Legacy is our flagship photo booth which functions the same as your classic booth at the mall. It is an open air booth that takes 3 pictures and instantly prints the custom designed prints for them. It includes one of our amazing backdrops and props sure to help your guests have a great time! People choose Legacy Booth mostly for weddings, birthday parties, holiday parties and more. If you like taking home prints from your photo booth experience then choosing a photo booth like Legacy is the way to go. The original pictures are then uploaded to an online gallery where they can be shared.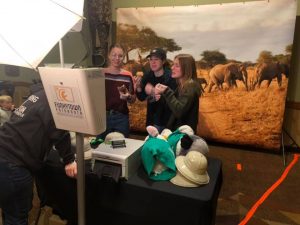 Salsa Booth
The future is here! Salsa booth is the concept of a photo booth meets today's technology. It is a full digital photo booth that gives your guests the option of taking a picture, GIF or Boomerang. Then your guests are able to text, email or airdrop the media to themselves. They are also uploaded to an online gallery so they are all in one place or you to share. Salsa Booth is popular for customer appreciation events, grand openings, holiday parties, weddings and more.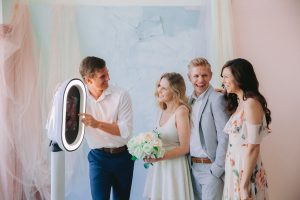 Choosing a photo booth isn't so hard after all… 
Now that you know a little more that should help you decide which booth is better for you. If you still can't decide which booth is best for you then choose booth! No seriously you can't rent both for one event. Because that isn't always an option you can also give us a call and we can talk you through choosing a photo booth for your event. But if you are ready to book then click book today!